Whether you're looking to capture images of your products for a new website, brochure or catalog, there's nothing that goes further in creating the look and impression you're seeking than great photography. Quality photography is an integral part of great design. They work hand in hand, and you can't have one without the other. We have over three decades of experience making products look exceptionally good. We have the in-house studio, photographic gear and camera equipment to accomplish any task at hand. More importantly, we have the creative talent to really make your products stand out.
YOUR PRODUCTS

NEVER LOOKED THIS GOOD
Styles & Applications
White Background
Still life / Modeled environment
Tabletop Products
In-Use Depiction
Model / Human Interaction
Industrial
Medical
Retail / Consumer Products
Table-Top products
Large & small products in studio
Food photography
Professional lifestyle portraits
Executive business portraits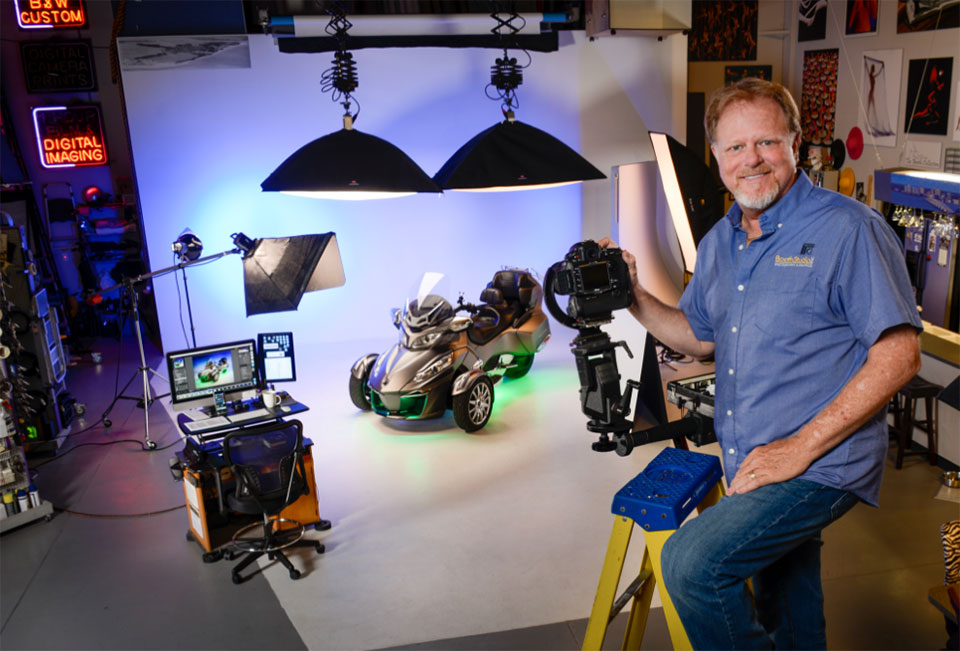 With our top of the line Epson professional printer, we can produce pristine large scale photographic prints for your sales rooms, events, trade shows or exhibitions. Our digital imaging caters to both amateur and professionals photographers and graphic designers. We produce high quality, large format photographic prints. We print on your choice of beautiful luster paper, enhanced matte paper or watercolor paper. We use an Epson SureColor P8000 with UltraChrome HD pigment inks that are fade resistant and a longevity of up to 50 years for color and 75 years for black and white.
Lamination & Mounting: A few mounting substrates are available for all of your small to large scale display needs. We use a luster non glare type of lamination. Samples are available in studio. We print 42 inches wide and up to 94 inch long. We typically mount to black gator board and it's ready to hang or put in a frame. We have a selection of simple frames available. Feel free to give us a call if you have any questions.
We serve national and local artists needing professional and precise color reproduction of their original artwork. The original art is analyzed for color, contrast, and density. Our digital experience ensures the final image printed will match the original artwork, as close as possible, giving you the highest quality copy reproduction possible. Fine art images can be printed on luster paper, enhanced matte paper or high quality water color paper. All of our materials are archival quality with very long lasting durability.
Digital copies will be delivered as a Tiff (with color bar), Jpeg (with color bar), cropped Jpeg, and an email size version.
Please note that all items with a copyright or studio identification will not be copied without written permission from the copyright holder.